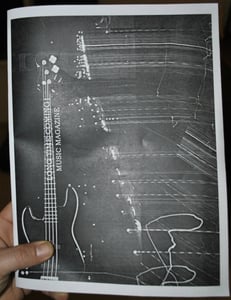 $

3.00
The 3rd installment! A long time coming (get it?) This took forever. Issue 4 won't take nearly as long.
Interviews with Justin from Retox/Locust/31g records and George from Blacklisted.
How awesome the Seattle music scene is!
Numerous reviews and a few articles (Crappy kiss records and 2 big ones on Record Store Day.)
Show reviews of Stanton Moore Trio, Melt Banana, Murderess!